No idea what to wear for this raya?Biasalah perempuan mesti cerewet sikit kan bab nak cari baju raya nih.Ha daripada asyik pakai jubah dengan dress je kan apa kata raya tahun ni uols bagi sedikit kelainan dengan pakai baju kurung moden!Eh sapa kata baju kurung moden ni nampak boring?Korang still lagi boleh nampak cantik menarik tertarik kau memang the bomb lah.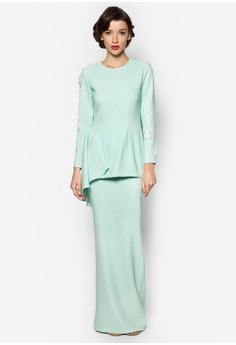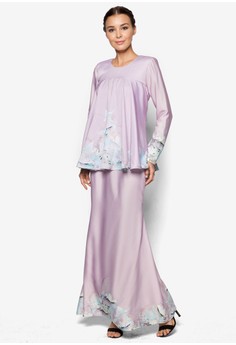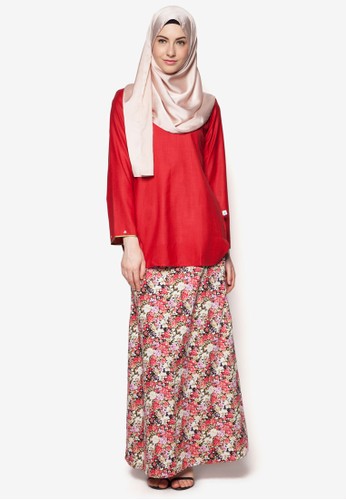 Kat mana nak cari baju kurung moden macam ni???Tak perlu susah-susah nak start enjin kereta ke apa,korang boleh dapatkan baju ini secara online di
Zalora
.Mohon tekan laju-laju dekat
sini
.Boleh cuci-cuci mata tengok koleksi baju yang ada kat situ mana tahu berkenan.Banyak design yang cantik-cantik uols mahu menangis-nangis sampai berdarah hidung ko tengok.
Malaysia is a blessed country, comprises of three major cultures which are the Malay, Chinese and Indian. Every each culture has its own traditional clothing adapted to the local culture for decades.
Baju kurung has been a part of Malay traditions and cultures for centuries. It has been a trademark for Malays as it is an identification of one's identity. However now we can
find the latest baju kurung moden terkini
is being worn by many regardless of different races and ethnicity among Malaysians.
This indicates the unity among different races in Malaysia who have different backgrounds but yet we all share the same values and various aspects of life. Moreover baju kurung terkini are sold almost everywhere and you can find the newest collection of kurung moden on many online boutique. Baju kurung online is one of the fastest selling as it is easy to access through online shopping websites. Basically with a simple few clicks away we can buy the latest selection of baju kurung moden terkini online! How cool is that?
Nowadays, the traditional baju kurung is made into a more fashionable look thanks to the efforts of our gifted fashion designers. Baju kurung moden lace and baju kurung peplum are having a high demand as the cutting of the traditional wear enhances the curves of the wearer. Baju kurung lace delivers a soft feminine look for women. The baju kurung moden border lace adds a delicate touch to the attire. You could pair up a nice shawl or a turban with the these two popular types of baju kurung moden terkini to style it up a notch.

Rasa menyesal dah ke sebab dah terbeli baju raya lepas tengok design² baju kat atas ni?Kalau nak beli lagi pun takpe boleh simpan untuk pakai raya haji pulak nanti kuikui.Better beli baju raya awal-awal kan nanti dah nak dekat habis puasa baru tak kelam kabut cari baju raya.Barulah rasa tenang dan rilek sikit nak buat biskut raya.Aku suka biskut cornflakes!!tetiba.Okbai.